February 6, 2012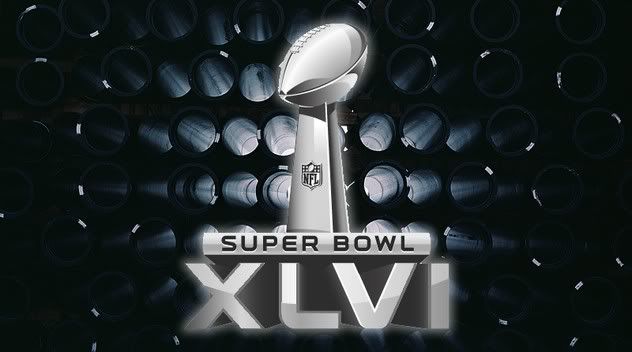 Let's talk Super Bowl. Not about the game but about the commercials. Okay, we can talk a little about the game. It was a nail biter. I don't enjoy a strong defensive Super Bowl because it makes for a low scoring game - which was certainly the case with Super Bowl XLVI. That aside, this game was a nail biter right up to the bitter end. I did, without question, enjoy that.
The commercials were all a tad lack luster, in my opinion. In fact it seems like the quality of Super Bowl commercials has declined significantly over the last ten years or so. That doesn't mean there weren't a few gems though.
If you've ever wondered why M&M commercials never feature the most common M&M color of them all, brown; the Mars corporation answered that question in a commercial that took my number 3
spot.
. It's funny, it's clever and full of the animated M&M charm that we've become all too familiar with over the years.
It was pure comedy that led me to my number 2
choice
. Chevy presented this hilarious offering as the winner of its Chevrolet Route 66 Contest. Filmmakers from 32 countries submitted entries to have their ad played during Super Bowl XLVI. A man named Zack Borst took the prize and I'm sure you'll agree it was with good reason.
Number 1 one my list goes to Honda and Matthew Broderick. The "Ferris Bueller's Day Off" parody for the new CRV was priceless. I must have watched that movie dozens of times as a kid and I appreciated that Honda catered to the fact that I'd be watching the Super Bowl on Sunday. If you missed it, you can check out an extended version
here.
USA Today is allowing viewers to vote on their favorite commercials from this year's biggest of all football events. Right now America is voting a bit differently than I have here, but if you'd like to add your two cents; you can do so by heading to
www.usatoday.com/superbowl46/admeter.htm
The Super Bowl has once again come and gone. Many of us ate too much (it's statistically considered the second biggest 'pig out' day for Americans next to Thanksgiving), some of us probably lost a little money (I ended up handing over three dollars to an eleven year old) and a lot of us didn't even have a horse in the race. If you love the Super Bowl, you have a whole year to look forward to the next. If you hate the Super Bowl, you have the same amount of time to be free from the hype. Either way, it's now time to focus on more important things...like March Madness.
Go Hogs!